Click here to read entire list?
There is currently a raging debate as to the validity of what an ?influencer? is. Who are the most influential wine people in the United States, and how exactly do you define ?influential?? Does an influential mean a person who moves markets, impacts consumers, inspires winemakers, forms policy, creates debate and helps change the industry itself? Yes. We are not trying to suggest who is ?good? or ?bad? within America?s wine industry, merely the Top 100 people, from winemakers to law makers, bankers to bloggers, and sommeliers to celebrities who influence wine; how it is made, marketed, perceived, sold, shipped, purchased, shared and consumed. A 2017 Nielsen report found that 42% of millennials use social media to post photos of what they're drinking, and 45% are influenced by social media when choosing what they drink ? therefore ?influence? is a moving target. We sought help to assemble this list from a diverse group of people in the wine community and we are grateful for their input. This list is meant to honor winemakers, wine drinkers and wine lovers of every conceivable demographic. Use this list, comment on it, share it with everyone, learn from it, and continue your joy of being IntoWine.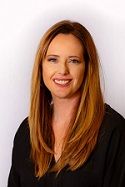 100-Cheryl Durzy: founder and CEO of Liberation Distribution AKA LibDib. LibDib is rapidly changing the less-than-sexy distribution side of the wine business. Cheryl and her team launched their distribution platform distributing thousands of products to restaurants, bars and retailers in California and New York. Using technology she designed and developed a way for any wine producer to get distribution, no matter their size or production. Retailers are not tied to any one distributor so they can purchase from Southern and LibDib for example. LibDib takes on the small to mid-size producers that the larger distributors typically overlook, opening up channels they never had before.