Grand Prairie-based beverage distributor RNDC has partnered with LibDib to launch LibDib@RNDC Texas—giving craft spirits makers access to restaurants, bars, and shops across the state. "The 'little guys' now have a chance," LibDib says. "It's time to distribute differently."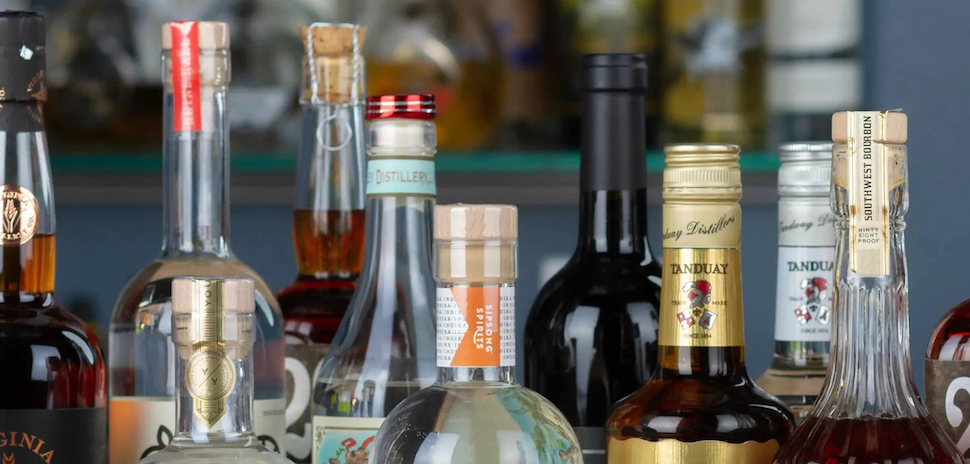 BY DAVID SEELEY • SEP 8, 2021
If you dream of starting your own craft spirits brand, get ready to pop a cork. LibDib@RNDC Texas has launched with a goal of being the "Airbnb of alcohol distribution" here—giving makers of boutique craft beverages access to RNDC's Texas-wide distribution system.
To make it happen, two very different companies teamed up:
Grand Prairie-based Republic National Distributing Company (RNDC) is one of America's largest wholesale wine and spirits distributors, employing 13,000+ associates across 32 states and Washington, D.C. It's a family-owned business with roots that go back all the way to Prohibition in the 1920s and '30s.
LibDib was founded just five years ago. Based in San Jose, California, it offers a proprietary marketplace available to any wine or spirits maker for three-tier distribution. Using LibDib (shorthand for "Liberation Distribution"), restaurants, bars, and shops can go far beyond their current offerings, tapping into thousands of unique and small-batch wines and spirits.
LibDib currently operates as a licensed wholesaler in California, New York, Florida, Illinois, Colorado, and Wisconsin, employing 48 associates.
The new model here works differently: LibDib@RNDC Texas is a new sales division within RNDC Texas.
First Texas, then the U.S.
Texas is the third-largest alcohol beverage market in the U.S., so statewide access to restaurants, bars, and shops could potentially launch a small local brand nationally.
That's just what RNDC and LibDib are thinking. Texas is the first market for their partnership model. But the companies expect to expand the capability to RNDC markets beyond Texas "in the near future."
The goal? "Makers can gain access to all five of the top markets in the U.S."
The LibDib@RNDC Texas sales division is currently available for spirits suppliers. A wine portfolio will be added soon. To start, LibDib@RNDC TX will open to a select group of both LibDib and RNDC spirits suppliers. In the coming months, the sales division will open the market to all suppliers.
'The best of both worlds'
"Bringing the LibDib model to RNDC Texas allows for suppliers to have the best of both worlds," said Pape Swanson, State EVP, Texas for RNDC. "There's a distribution option for both established RNDC suppliers, as well as new and emerging brands. As partners, LibDib can easily graduate brands when they're ready for the RNDC model. It's a win-win for both distributors, as well as the brands, which is exciting for our industry."
LibDIb's model will allow smaller, niche brands to take advantage of the last-mile delivery of RNDC without requiring them to provide ongoing inventory to the warehouse. That will give Texas consumers access to a variety of established to small brands from around the world, right in their local stores.
Cheryl Durzy, founder and CEO of LibDib, is excited about that access.
"My vision for all makers to have wholesale distribution in any market via LibDib's e-commerce platform is becoming a reality," Durzy said in a statement.
"With the addition of RNDC's Texas capabilities, LibDib makers will soon have access to all five of the top markets in the U.S., from one platform," Durzy added. "This groundbreaking development is an important step in the evolution of the three-tier system and its inclusiveness to all brands."
Tech platform gives 'the little guys' a chance
LibDib says it's helping to level the playing field for small and mid-sized makers. The company blames distributor and producer consolidation—plus a rapidly expanding number of wine, craft spirit, and microbrew producers—for keeping distribution options limited.
To broaden access, LibDib's patented tech platform "provides an option for the growing number of makers that are underserved by the realities of the three-tier system. LibDib also gives restaurants, bars and retailers better access to craft beverages through an easy-to-use mobile app and web platform. With LibDib, both sides of the wholesale transaction win. The 'little guys' now have a chance. It's time to distribute differently."
LibDib says its technology has several additional patents pending.
For more information about how LibDib@RNDC Texas works with makers and suppliers, click here.